A Street Cat Named Bob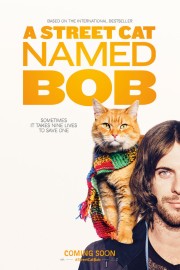 What's it about?
A recovering heroin addict uses up five of his nine lives when he survives an overdose, gets a leg-up from a case-worker/guardian angel, meets a girl who might help him straighten out his life, tries to reconnect with his father, and is adopted by a street cat.
What did we think?
Stephen Scott says: Homelessness and drug addiction go hand in hand; and this story opens your eyes to what happens on the other side of the tracks, and just how incredibly hard it is to get a second chance. Whilst a little clunky in its telling, the emotional connection of this harrowing, yet heartwarming story will leave you with a tear in your eye, and the knowledge that cats are indeed the best people.