20th Century Women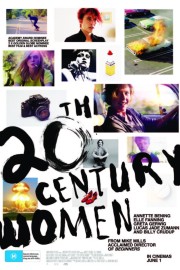 What's it about?
Two women, a man, a boy approaching manhood and a girl becoming a woman face their own crisis of confidence in that short burst of creativity during the late 70's when punk flared then disappeared as quickly as it came. At its core, a 55 year-old mother is frustrated at her perceived inability to raise her 15 year-old son into manhood.
What did we think?
Stephen Scott says: Coming of age isn't only for pre-pubescents. The revelations of this share-house-moulded, psuedo-intergenerational family prove it. An endearing exploration of how an individual's response to the realisation of "this is as good as it gets" changes – with a sharp focus on the pivotal point of puberty via 15, 17 & 24 year-old perspectives.
It's vexing pinpointing what is so enthralling about this nebulous reflection on everything and nothing. Perhaps it's best left to the bohemian Abbie's wistful explanation of the musical ineptitude of punk musicians: "it's really interesting what happens when your passion is bigger than the tools you have to deal with it. It creates this energy that's raw. Isn't it great?".