47 Ronin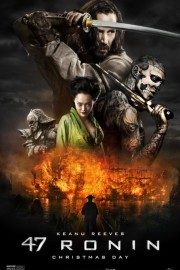 What's it about? A Hollywoodisation (I thought I just made up a word, but someone on the internet has already taken credit) of an 18th-century Japanese "national" legend The Revenge of the 47 Ronin.
What did we think?
Casey says: Clearly aimed at an audience that doesn't like too many words, can't spell numbers and hasn't stopped smoking pot since the release of Bill & Teds Excellent Adventure, Ted's latest romp falls somewhat short of a well-crafted depiction of a compelling Japanese legend.
Flags, costumes, cherry blossoms, traditional architecture, awesome sword fights and cool flippy fabric things are all in this film's favour. Keanu Reeves, random helpful demons, and awful dialog are not.