The Impossible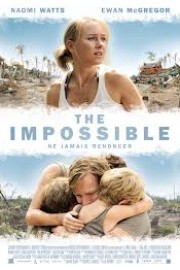 What's it about?
The true story of a Spanish family (presented as British) who, with tens of thousands of strangers, find themselves in the mayhem of one of the worst natural catastrophes of our time – the 2004 tsunami.
What did we think?
Anthony says: The Impossible is a harrowing rollercoaster of raw emotion. Amazing effects reconstruct the disaster and the ensuing carnage but it's actually a movie about the human cost.
It might be argued some of the shots were held too long which might be true for a fiction piece, but here they work. To shorten them would be to gloss over a terrible tragedy. Surprisingly the film doesn't focus too much on individual tragedies beyond the family, instead allowing you to apply the horror yourself.
A movie for the big screen but, given the inclusion of children, not one for parents.